Mold Removal vs Mold Remediation
When looking for a company to clean up your home from mold, it's important to look for one that specializes in mold remediation. This service will assess the extent of damage and severity of your problem before making recommendations. The first step in mold remediation is to contain any mold growth. This way, any growth that is currently taking place can be stopped, and air filtration will restore levels to a safe level.
Mold Removal
If you see mold growing on your walls, it is important to call a professional. Mold remediation and removal are required to stop the problem from growing if you suspect it is due to water damage. A professional is also required for the proper equipment to handle the testing of the mold problem. Mold growth may not always be visible, and it can also be toxic. In addition, it can affect the structural integrity of a building, causing it to become unsafe for occupants.
In addition to mold removal, a professional will also take care to set up containment systems to prevent the spread of the problem. This includes inspecting the source of the excess moisture and isolating the area. Mold spores can travel through the air and settle on different surfaces. It is important to contain the problem to stop the spread of the disease. If a professional cannot contain the area, they will have to separate the property into two categories: the clean and the contaminated areas.
There are two basic stages in mold removal and remediation. The first stage of the process is the inspection. This service is free of charge and will confirm the presence of the mold in the area. After this, a professional will discuss the options for remediating the mold and ensure safety in the area. If you have any questions, the crew member can explain the process and the costs involved. A professional restoration company can also provide advice on CDC and EPA mold standards as well as state laws applicable to your area.
The sanitization stage is another. The sanitation process will remove mold spores from the house's air and surfaces. This is not a good option for large areas of mold growth. Mold remediation is designed to reduce the spore count back to normal levels. A room with a normal mold count is one with between 1 and 1,500 spores. A room with more than 10,000 is considered high.
Mold remediation
If you have mold in your home, you may be wondering if you should get mold remediation or just have it removed. Both types of remediation come with their own benefits and disadvantages. Mold removal is a more thorough treatment that involves scrubbing and disinfecting surfaces and removing infected materials. The mold remediation process will also use an antimicrobial agent to treat any remaining areas. It all depends on the extent of the mold infestation and the type or materials involved.
To begin with, mold can only grow on moist surfaces. To get rid of moisture, mold remediation teams will set up a dehumidifier in the affected area. The machine will be run until the air is completely dry. After drying the air, the remediation teams will use disinfectants to clean infected areas. These materials will be thrown out, while non-porous materials are cleaned.
Obviously, the difference between mold removal and remediation is important to understanding your situation. While a mold removal service can remove mold, a mold remediation company will clean up all of the fungi and restore a safe, healthy environment. This means that remediation services should be performed on areas that are more heavily infected with mold, such as bathrooms and kitchens. An expert mold inspection will confirm that mold is not too harmful to the environment or adversely affecting the health and well-being of residents and employees.
Mold remediation and mold removal are two different things. One is the source of the moisture. Mold is attracted to moisture, and can start growing within 48 hours of getting inside a building. Once exposed to water, spores will multiply into colonies. Mold remediation is necessary to control moisture levels in a home or office. Mold can't grow in environments that are too hot or too cold, because it requires specific temperatures to grow.
Cost of mold remediation vs. mold removal
If you're looking for mold removal services, you may have been wondering how much it will cost. There are many factors that you should consider when determining how much mold remediation costs. However, the most important difference is the amount of work required. While surface molds are easy to remove and can often be done by homeowners, deep molds are more difficult to get rid of, and can thrive behind walls and under carpeting. These types of molds require the removal of building materials and replacement of furnishings.
Mold remediation costs vary depending on where and how severe the infestation is. It is relatively simple to remove mold from tile and glass surfaces. However, mold in other materials can be more difficult and requires more labor. Mold can also cause structural damage which can increase the cost of the job. To avoid this situation, hiring a professional mold removal company is the best option.
The cost of toxic mold remediation can range anywhere from $10,000 to $30,000, with the cost of water damage repair and replacement materials. Black mold remediation costs between $1,000 and $4,500. These costs are much more expensive than for the smaller but easier-to-remove type. Regardless of whether you decide to hire a professional mold remediation company or tackle the project yourself, you should remember that the more extensive your infestation is, the more expensive it will be.
While mold remediation experts will charge you between $5 and $25 per square foot, you can perform your own remediation for as little as twenty square feet. A wet vacuum can be purchased that can remove moisture from carpet and wood. This equipment will cost you about eighty to two hundred dollars. The cost of mold remediation depends on many factors such as the extent of the infestation, the size of the affected area and the type of mold.
Air filtration
Both a dehumidifier or an HEPA air scrubber can be very useful in mold cleanup. A dehumidifier is great for drying wet materials, while a HEPA scrubber is great for removing moldspores. When choosing the right mold remediation tool, keep the environment in mind and choose the one that best suits your needs. The dehumidifier should be used within five feet of the affected area. Because visible mold growth can spread, you don't want to direct the air towards it.
Negative air pressure is another important tool in mold remediation. Because mold spores can travel through air and get inhaled by people, hospitals often use negative air pressure. Negative pressure is a simple concept. It involves removing more air than it allows into a space. This is essential because mold spores that escape containment can travel farther and cause an allergic reaction.
The mold spores spread best when the air inside a home is not properly ventilated. In particular, stagnant air allows for a high level of humidity, which can promote the growth of mold. Low ventilation and living close to water can lead to high humidity levels in a home. The CDC recommends keeping the humidity level in a home between 30 and 50 percent. While mold remediation is important for both indoor and outdoor environments, it's crucial to determine the cause of the problem and correct it before remediation begins.
Another effective method is using UV-C light to destroy mold spores. However, it doesn't kill all mold spores, and you may find that it's ineffective if you have a lot of spores. Mold can be prevented from spreading by a filtration system that can kill spores in the atmosphere. To prevent mold spores from spreading, it is important to seal any room.
Cost of mold remediation
The extent of the infestation can impact the cost of mold remediation. Whole-house mold removal is more expensive, as it is usually caused by flood or other severe water damage. The cost includes replacing carpet, drywall, fabrics, and furniture, as well as repairing any water damage. The cost of whole-house mold remediation can range from $10,000 to $30,000 depending on the extent of the infestation.
Labor charges will also affect the total cost. Labor charges for mold remediation will vary by location, extent of infestation, and type of equipment used. You should also consider any additional costs such as additional materials or labor that may be required to remove the mold. Get at least five estimates from several service providers to determine the cost of mold remediation. Refer to family and friends if necessary. You may even be able to get insurance coverage for this service.
There are many factors that will affect the cost of mold remediation, no matter how small or severe your problem. A mild mold infestation may not require much work, but a large outbreak can be a very costly and disruptive experience. Fortunately, there are a few things you can do to lower the cost of mold remediation. It is a good idea to hire a company that specializes on this type of work.
If you choose to hire a company to perform the remediation, the cost will depend on the size of the affected area. A small room might cost $500-$2,000, while a large infestation could cost up to $5,000. You may need to replace flooring, insulation, and HVAC systems. Depending on the extent of the infestation, the final cost could vary from a few hundred to a few thousand dollars.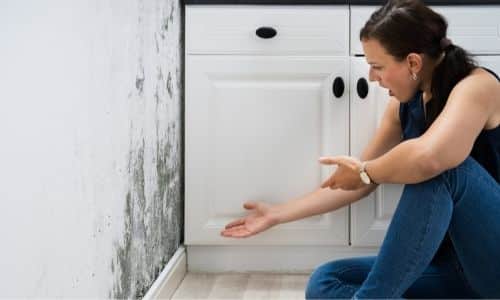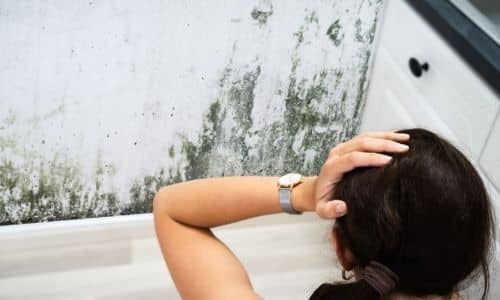 Need help with a mold problem in South Carolina? Find the mold service that is right for you: