There are many ways to determine whether you have a mold problem in your South Carolina home, and this article will cover the top 3 methods: moisture mapping, swab test, and identifying dark spots. While the latter option may seem a little overkill, these methods will help you determine whether you have a mold problem and the extent of its spread. In addition, you can get a mold inspection from a professional if you feel that you have a significant mold problem.
Identifying dark spots for mold
Identifying dark spots in your home in South Carolina may indicate you have a toxic wood fungus infestation. The signs include discoloration, water staining, and warping. You may even smell a musty odor. If you detect these symptoms, you should contact a professional inspector to get a full analysis and remediation estimate. You can identify the presence of a toxic wood fungus infestation by following some of the tips below.
Ulocladium fungus is black in color. It thrives in damp conditions, and it is commonly found in homes that have experienced extreme water damage. Ulocladium is also a good indicator of water damage, and it grows in tandem with stachybotrys. The two types of Ulocladium are both dangerous to humans. It's important to know which one you have because they are related and can be difficult to identify.
One of the best ways to determine whether you have a mold problem is to use a mold test kit. These kits come with test swabs and a pre-paid mailer to send them to a lab. They're affordable and easy to use and can help you identify the presence of mold, but don't be fooled by their effectiveness. Most of them can't tell you the cause, so you need a mold inspector to determine what's causing the mold in the first place.
Another form of mold that causes health issues is mucor. This type of mold is a type that causes a musty smell and a musty odor. It also tends to grow in thick patches and is commonly found near ducts and air conditioning systems. In addition to causing health issues, mucor's spores are airborne and can cause many symptoms, including asthma and difficulty breathing.
Moisture mapping
The use of moisture mapping is an integral part of a quality mold inspection. It helps mold inspectors isolate wet and damp building materials and determine where mold growth may be happening. The South Carolina inspector can then use the moisture maps to determine where the leaks or other sources of moisture may be. A good inspector uses three tools in their work, and a moisture map is vital for identifying any potential health risks. Here are some of the benefits of moisture mapping.
One of the benefits of moisture mapping is that it provides a more complete picture of the mold problem. A visual inspection cannot identify all the affected areas, and the moisture conditions can change over time. Water can travel to unintended locations, causing additional unforeseen damage. After the initial inspection, a follow-up inspection is required to verify that the mold removal process has been effective. The follow-up inspection also helps determine if there is still any lingering water damage.
A moisture map can help determine where the leaks are and what type of damage they are likely to cause. A moisture map will help identify which areas of the home are affected, and it can help mold inspectors determine how to treat them. Typically, moisture meters use a quantitative scale to measure moisture in a room or structure. The data obtained with a moisture map can help mold inspectors determine the best way to treat the problem and avoid any more expensive repairs.
Moisture mapping is an essential part of mold inspection and testing. This tool helps the inspector identify affected areas and the level of moisture present. Moisture mapping is also important for insurance companies. This process requires accurate measurements and records to prove that a mold issue has occurred. An experienced inspector can miss areas that have been affected by water, and the results of this inspection can help prevent the development of mold and other health problems in the future.
Getting a professional mold inspection in South Carolina
If you suspect you have a mold problem, it is important to get a professional mold inspection and testing service in South Carolina. A professional mold inspector will first gather samples from the air. The sampling method may include a spore trap, which is a sticky surface that is designed to collect all types of airborne particles. If there is evidence of mold, the inspector will then suggest additional tests to confirm the results.
A professional mold inspector can confirm that you have a mold problem and gauge its extent. Once they have identified the area, they can recommend a remediation and preventative measures. Moreover, mold is a serious health risk, especially toxic mold. Exposure to mold spores can cause respiratory distress, allergic reactions, and asthma. Thus, it is imperative to get a professional mold inspection and testing to avoid any damage to your home.
A professional mold inspector will look for various signs that might indicate current or previous mold growth. These signs may indicate structural problems, water issues, and even flooding. A professional mold inspector will also look for any signs of moisture in hidden areas of the home. A professional mold inspector will check every inch of the home and make recommendations for preventing water intrusion in the future. A professional mold inspector will also walk you through the prevention steps you need to take to avoid a mold problem.
If you are living in South Carolina, you should hire a professional mold inspection and testing service. Palmetto Mold Experts offers mold testing in South Carolina and the surrounding areas. They are a trustworthy company with nationwide locations. With no conflicts of interest, they are the best option for your home. You should also make sure to ask questions, and find out what the company can do for you. You will be glad you did.
Getting a swab test
Getting a swab sample for mold inspection & testing is an essential part of the process. Mold grows in hard surfaces such as drywall and stone, so this type of testing may be necessary. This step helps the inspector pinpoint the exact location of the mold, which can be difficult to detect without a swab sample. Mold is harmful to people and can damage surfaces and personal items.
A mold tester will collect a sample of air from a part of a building and send it to a laboratory for analysis. This analysis will determine what type of mold it is and how much is present in the air. Mold counts will be generated, so the inspector can determine if the spore count is elevated. They will also determine if there is a fungal reserve in the area.
If you suspect that you have mold, you will need to get a swab test performed. This type of test uses a swab that is rolled over a surface of an inch. While the swab test will not necessarily tell you how many spores are present, it will help you determine which types of mold are present and how bad they are.
If you suspect that your house is infected with mold, you should have a professional perform a swab test before you hire anyone to come out to inspect it. This is crucial in helping you determine whether your home is safe for occupants and is a safe place for them to live. By having the proper mold inspection, you will have less to worry about.
Getting a remediation plan
Getting a mold inspection & testing plan from a company that understands building science, botanical products, and the need to deal with hypersensitive clients is a great way to ensure a successful remediation project. Palmetto Mold Experts uses a team of experts to ensure your property is mold-free, and their project managers will be your primary point of contact. They will also ensure the best remediation plan possible for your property, and they will communicate any major protocol changes to you and your occupants. You should follow any cleaning guidelines that the company provides to help reduce the growth of mold.
Once a mold inspector has completed the testing, they will discuss their findings with you and identify areas that are vulnerable to mold growth. Depending on the level of mold infestation, they may have to tear down paneling and drywall to determine the exact source of moisture. Once they have identified the source of the mold, the inspector will work with you to devise a plan for mold removal. If the remediation plan is not effective, they may send back to the property to make sure the mold has been removed.
If the remediation plan fails to address the cause of the moisture problem, the mold will simply grow back. To fix the moisture issue, you can clean the hard surfaces with a specialized chemical called biocide. However, if the mold growth has affected soft surfaces, you will need to replace these with new ones to prevent it from spreading further. The process will be complicated, and you must be prepared to pay for the entire remediation.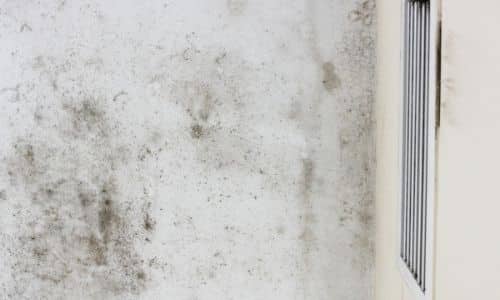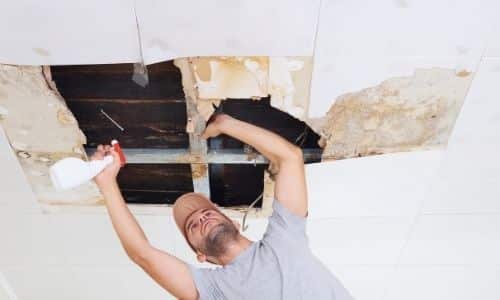 Need help with a mold problem in South Carolina? Find the mold service that is right for you: