The Best Mold Removal Company In South Carolina
When it comes to fast, effective, and affordable solutions for treating mold, odors, and moisture issues in residential and commercial buildings, Palmetto Mold Experts is the best choice when you are looking for a mold removal company.
We provide comprehensive mold removal, remediation, mold testing, inspections, treatments, and analysis services that don't just cover over the problem but resolve the problem at the source. If you have a mold problem we get the job done right.
Our knowledge and expertise in the use of safe and effective treatments, rather than harsh chemicals, is based on scientific research and years of experience. We are proud to have successfully eradicated mold and mildew in thousands of homes, office buildings, healthcare facilities, and other structures across South Carolina.
Our customers appreciate our use of products that are protective of people, pets, and the environment. With Palmetto Mold Experts as your mold removal, remediation, and inspection company, you can breathe cleaner, fresher air and live in a cleaner environment.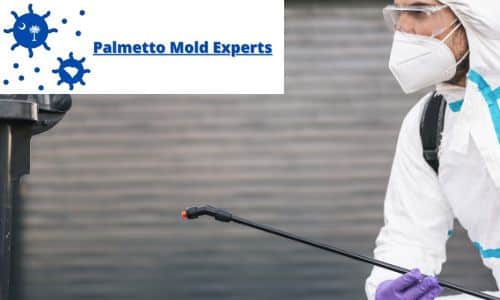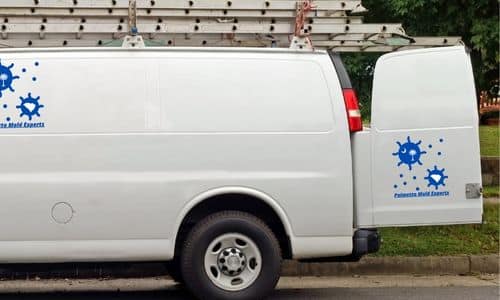 Why are we the best mold removal company in South Carolina?
We are the best mold removal company in South Carolina because our technicians are trained and certified to remove mold from homes and businesses. Mold is dangerous for people and pets, so we take great care to ensure that you and your family stay safe during this process.
What to look for when you want the best mold removal company in South Carolina:
There are many factors to consider when selecting the best mold removal company in South Carolina. Service area, price, and experience are all vital, but the best mold removal company is also licensed and insured, and should be available in your region. Some companies even offer additional home services, which is worth considering if you're looking for a full-service mold removal company. Below are some factors to consider when determining the best mold removal company for your needs.
First, you should look at the mold remediation company's reputation. You should always investigate a mold removal company's reputation before hiring it. Check the customer testimonials and online reviews to see if there are any red flags. The best mold removal companies will also display their credentials. They should also be members of organizations that promote mold remediation. However, you should not choose a company that does not have an online presence.
Palmetto Mold Experts is a trusted provider in the industry with highly certified technicians in South Carolina. Our company also offers insurance claim assistance and 24-hour emergency services. Our company's staff is experienced in remediating mold problems and can respond quickly to your needs. Palmetto Mold Experts services include air testing and HEPA vacuums, which help eliminate the possibility of further mold growth.
In addition to their extensive experience and certifications, a mold removal contractor should also have a good reputation. The quality of their work will depend on the qualifications of its employees. Some mold removal contractors train their employees on the job, while others do so through apprenticeships. You should ask to speak to several workers before hiring a company. This way, you can assess their professionalism and ask them questions. The best mold removal company will always keep themselves up to date with new practices and training.
Mold remediation contractors wear protective clothing and equipment to prevent any dangers to their health. Mold remediation companies should also have specialized equipment to minimize the risk of mold spores. These experts should also follow safety precautions before, during, and after the removal process. In addition to their specialized gear, mold remediation companies should use moisture detectors, borescopes, and hygrometers to ensure the safety of their employees and customers.
Before deciding on the best mold remediation company, it is important to get a thorough mold inspection performed. The results will give you an idea of the scope of the problem and what needs to be done to solve it. Professional mold remediation companies also provide air quality testing, which is important if you're worried about the spores. This way, you can make an informed decision regarding the level of remediation you need.
Customer service is another crucial factor when choosing a mold remediation company. Look for mold remediation companies with excellent customer support. Look for mold remediation companies with online customer reviews and references. Additionally, choose a company with a high level of experience and training. They should also be certified by a respected organization. If you're not sure if a company is certified by an organization, ask for references.