You Need The Best Mold Inspection Experts Near You In South Carolina
Mold is everywhere.
Mold inspections are important in many homes.
Mold inspections are important to homeowners. They help prevent health problems and save money by preventing expensive repairs.
Get your mold inspection done today!
Why do I need a mold inspection for my home in South Carolina?
Mold inspections are important for homeowners in South Carolina who want to sell their homes. A mold inspection can help determine whether there is any mold growth in your home. If there is mold growth, then you should consider having it removed. Removing mold from your home can be expensive, so it's best to prevent mold growth in the first place.
Is a mold inspection expensive?
Mold inspections are usually performed at the request of building owners who suspect that they may be experiencing water damage due to leaks in the roof or walls. The cost of a mold inspection varies depending on the size of the structure and the extent of the damage.
How long does mold inspection take in South Carolina?
Mold inspections usually last between 1 hour and 2 hours. The average length of time for a mold inspection is 1 hour and 15 minutes. However, some molds may require longer.
Is it a good idea to have a professional do a mold inspection in South Carolina?
Mold inspections are important for homeowners who want to sell their homes quickly. If you find any signs of water damage, then you should hire a professional to inspect the property. A mold inspection may be necessary to determine whether there is a problem with the foundation or other structural issues.
Mold Inspection: Mold inspection is an activity that involves inspecting for signs of mold growth in buildings, structures, or other areas.
What types of mold do inspections find in a South Carolina home or business?
Mold inspections typically find black mold, which is caused by moisture damage. Black mold is usually found in basements, bathrooms, kitchens, crawl spaces, attics, and other damp areas.
Black Mold: Based on current research, black mold exposure is no more dangerous than any other type of mold exposure. It is impossible to avoid exposure to mold — the spores are almost everywhere around us. In high amounts or in people with allergies, exposure to any mold may cause allergy symptoms.
White Mold: White mold is a powdery fungus made up of different fungal species that can appear white, green, or grey, depending on the type of surface it has infected. Like most molds, white mold thrives in areas with high moisture like showers, crawl spaces, basements, and leaky walls.
Why hire a professional mold inspector?
Mold can be found in many places and is often overlooked.
It may be difficult to detect if it has been there for some time.
If you are unsure of what you are looking at, it could be mold.
The best way to find out if your home is infested with mold is to call an expert.
A professional will know where to look and what to look for.
They will also be able to tell you if it is safe to return home.
You should never attempt to remove mold yourself.
It can cause serious health problems.
Mold Inspection in South Carolina
If you are in need of a mold inspection in South Carolina, you've come to the right place. These services will ensure that your property does not contain harmful mold. Depending on the results, you can decide what steps to take next.
The US Environmental Protection Agency recommends that you have a mold inspection if you can see visible mold growth in your home. However, there are no thresholds for the amount of mold that is considered safe to be in your home. Getting a mold inspection in South Carolina will help you identify any problem areas so that you can make necessary adjustments to prevent future outbreaks. Remember, mold can grow in less than 24 hours, so it's vital to get the problem diagnosed  and removed early.
While mold can cause health problems, it can also compromise the structural integrity of your home. As long as the source of moisture remains in your home, it will continue to grow. When the mold continues to grow, it will continue to weaken the structure of your home, compromising its value. The combined effect of water and mold can lead to major damage, requiring extensive cleanup and repair. In South Carolina, the mold problem can be an expensive issue, but early detection can prevent serious issues.
If you're in need of a mold inspection in South Carolina, contact Palmetto Mold Experts today. We'll be happy to assist you with your indoor air quality needs. You won't regret hiring us. We'll be able to answer your questions and solve your problems. And if you've never had a mold problem before, the inspection will help you feel better about the whole situation. It's also a good idea to make sure you have the right tools to prevent future issues.
A mold inspection in South Carolina is a good idea no matter what type of property you own. A professional mold inspector will walk you through the entire process step by step. Not only will it give you peace of mind, but a well-informed consumer will be more likely to make the right decision. Mold inspection in South Carolina can help ensure the safety of your occupants. And it will protect you from potential health hazards. If you're unsure of whether you need to hire a mold inspector, contact us to get answers to your questions.
The department of health can order you to hire a licensed indoor mold remediation company. Regardless of which company you choose, you should never hesitate to hire a certified professional to ensure the safety and health of your home or rental property. These certified professionals will provide you with a report detailing any potential issues with your property and recommend the best course of action. For any type of indoor mold remediation, the department will require that the contractor be certified by a reputable body.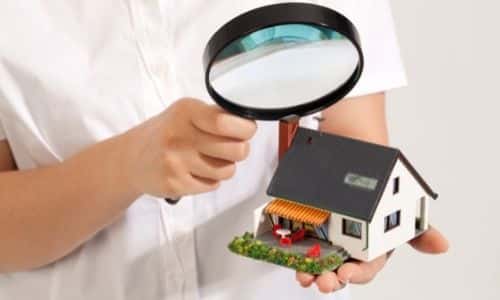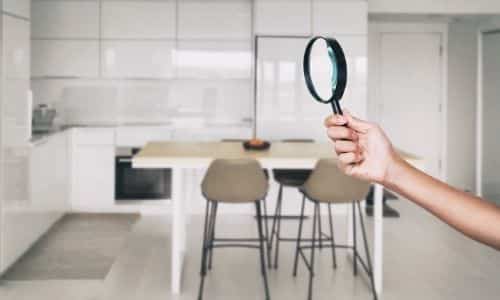 Have a question about mold in South Carolina? Find Answers here with our mold frequently asked questions: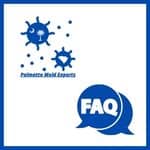 Have a question we haven't answered? Contact us and let us know!